Graf Sewage Treatment Plant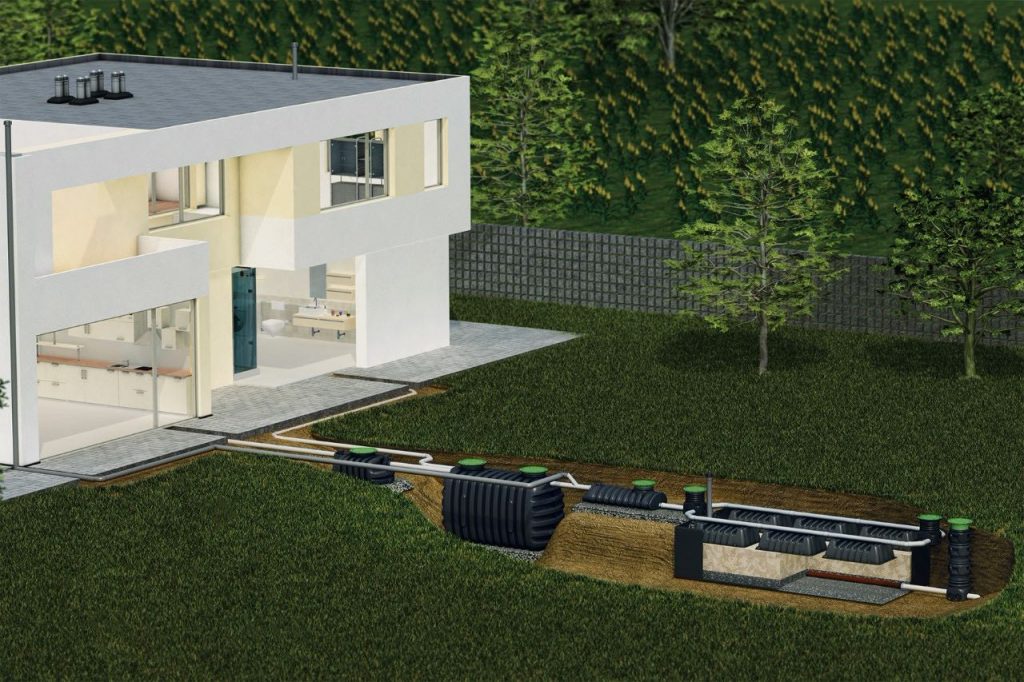 *Certified by EN-12566-3, British Water, UK2020 Septic Tank Upgrade Regulations.
Why choose the Graf Treatment Plant:
One clean tank with only one chamber required
Less energy consumption and less wear 
No mechanical elements in the waste water 
No pumps in the waste water 
No electrical components in the waste water 
Incredibly little sewage sludge
No concrete on most sites, just gravel base and backfill 
Plug and play system, no wiring required 
Near silent operation 
Programable holiday mode 
10-year warranty on the tank 
2-year warranty on compressor and parts 
With the Graf Sewage Treatment Plant you will be able to take responsibility for the timely disposal of your waste water, while taking care of your budget and environment.
How the Graf Sewage Treatment Plant produces clear water
1.Wastewater Treatment
The waste water arrives directly in the biological zone without the need for pumping processes. Aeration of the entire container leads to immediate waste water activation. The micro- organisms begin the biological cleaning process without delay.
2. Settling Phase
Aeration is interrupted by the control unit, the activated sludge sinks to the bottom. A clear water zone develops in the upper part of the container.
3. Clear Water Extraction
The treated clear water is extracted from the system and the cleaning pro- cess can begin once more.
A variety of the Graf Treatment Plants available
We provide a one stop shop for the sale and installation of the product. We are able to not only provide the product but our experienced engineers are on hand to install the product too so you'll only ever have to deal with us. We won't be beaten on price, so for a quote for the product and installation please contact us.